Message
If you have any comments or suggestions, please give us a message!
Feedback >>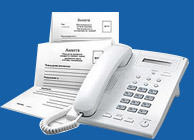 Preparation before installation of the fence
---
Fence installation is not difficult for customers, but many customers worry that the installation is not strong enough, or not in a straight line, not beautiful enough. Therefore, if the customer's demand is large, we will take our own installation team and install in person. If the demand is not large, it is usually installed by yourself. The following picture briefly talks about some small details of the fence installation. Before storage and placement, the fence must first have professional equipment-calipers, followed by equipment accessories-stainless steel buckles and column rain caps. The equipment is dug into a 40×40×5m foundation pit at the site, one every 300 cm.
CONTACT US
General manager: Mr. Cheng Mobile phone: +86-13832395098 Telephone:+86-311-86958075
Fax:+86-311-86958073 Factory address:Dingzhou City Lodging Industrial Zone
General manager: Mr. Cheng
Mobile phone: +86-13832395098
Telephone:+86-311-86958075
Fax:+86-311-86958073
Factory address:Dingzhou City Lodging Industrial Zone